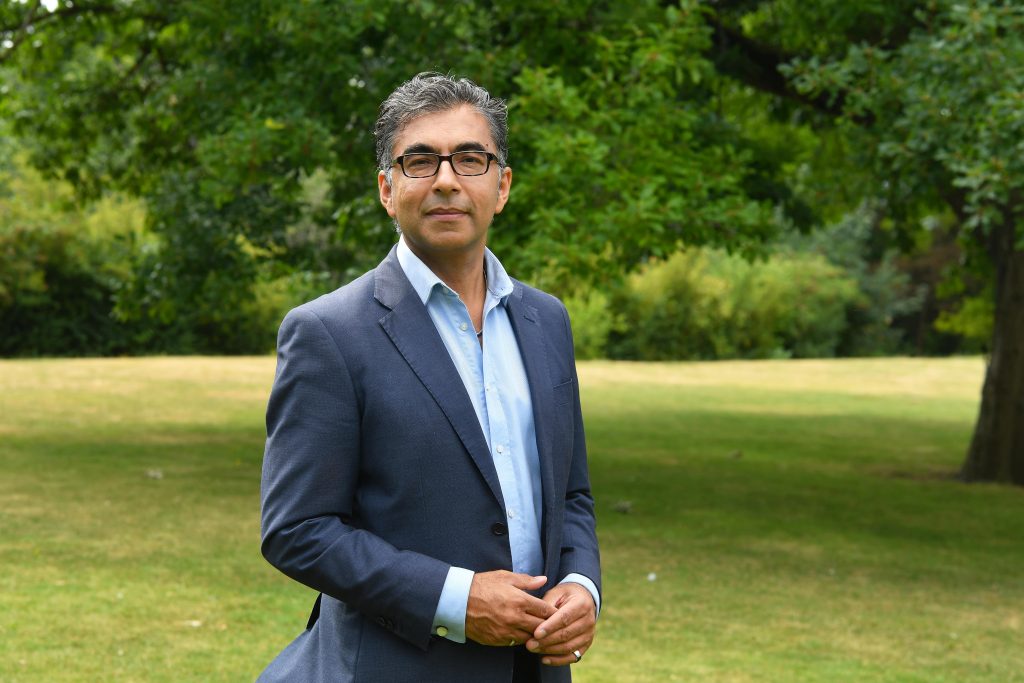 We are delighted to reveal our fifth and final judge for the 2022 Leicester Curry Awards – Rajiv Popat!
Rajiv is not only a judge, but will also be hosting the ceremony at the Athena Leicester on the 26th September.
Rajiv has worked for more than 20 years as a television and radio journalist, spending many years working at ITV News Central.
"I absolutely love working as a reporter for ITV News Central and I'm passionate about journalism and news in general," he said. "My other passion is food. Yes food – particularly mouthwatering dishes, full of flavour, spice and all things nice. Across the country, our towns, cities and villages are peppered with curry houses and takeaways. Here in Leicester, we are quite literally spoilt for choice with fine dining restaurants, pubs and cafés which serve dishes that originate from various parts of the Indian subcontinent."
This is the second time Rajiv has doubled up as a judge and host, having very successfully done both roles at last year's event.
"I'm hosting the Leicester Curry Awards for the second year and looking forward to meeting both old and new friends," he said. "It's always a memorable evening. To all the finalists, you've done amazingly to get this far and I wish you all the very best of luck for tonight and the future."
We are delighted to have Rajiv involved with the Leicester Curry Awards once again, and Rajiv will be bringing his knowledge of the Leicester curry scene to the fore once again.
"Many of these eateries do a fantastic job and their staff work hard to ensure we are satisfied," Rajiv added. "The Leicester Curry Awards gives these establishments an opportunity to shine, to celebrate their culinary skills and success. There is more choice now than ever before. Even since the start of the Covid pandemic, new businesses specialising in Indian cuisine have opened and are thriving."

Rajiv has formed our judging panel alongside Simon Porter, David Young, Becky Jones and Nishan Canagarajah. The winners of the seven award categories will be revealed at our ceremony on 26th September!