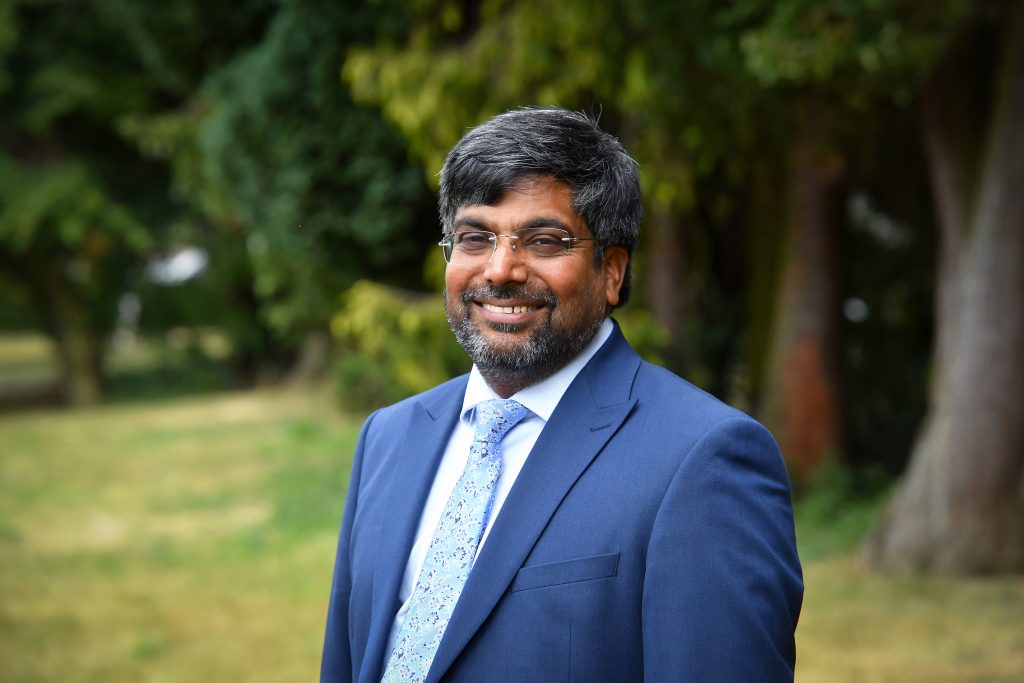 We are delighted to welcome Nishan Canagarajah, President and Vice-Chancellor of the University of Leicester, to our judging panel.
With the 2022 Leicester Curry Awards just weeks away, we are delighted to reveal the first of our five judges.
Nishan Canagarajah is the President and Vice-Chancellor of the University of Leicester. In this role, Nishan is responsible for all university activities, as well the university's business and academic strategies.
Originally from Sri Lanka, Nishan moved to the UK to complete his studies, and received a BA Hons from the University of Cambridge in 1989. He received a PHD from the same university in 1993. Having gone on to work in academia, he joined the University of Leicester as President and Vice-Chancellor in 2019.
"Being a judge has certainly been a most pleasant experience, sampling the delights of Leicester through its fine cuisine. It is a challenge to which I applied myself with full gusto and, as a relative newcomer to the city, it provided me with the best introduction not only to the food, but to the people and places of Leicester."
Nishan has joined the panel of judges at the Leicester Curry Awards for the first time this year.
"You can tell a lot about a city from its restaurants. The culture, the vibe, and the atmosphere all come alive in the various eateries and people you meet through the process are the ambassadors of the city. I found a city where food is more than just nourishment. It is a universal language. A culture with its own distinct style, values and expressions."
Nishan is one of five people to be given the important responsibility of selecting the winners of this year's awards.
"I feel tremendously privileged to have met so many dedicated serving staff, cooks, owners and managers. Thank you! Truly, we are a curry capital of the UK."
We will be revealing the other four judges over the coming days, so watch this space!