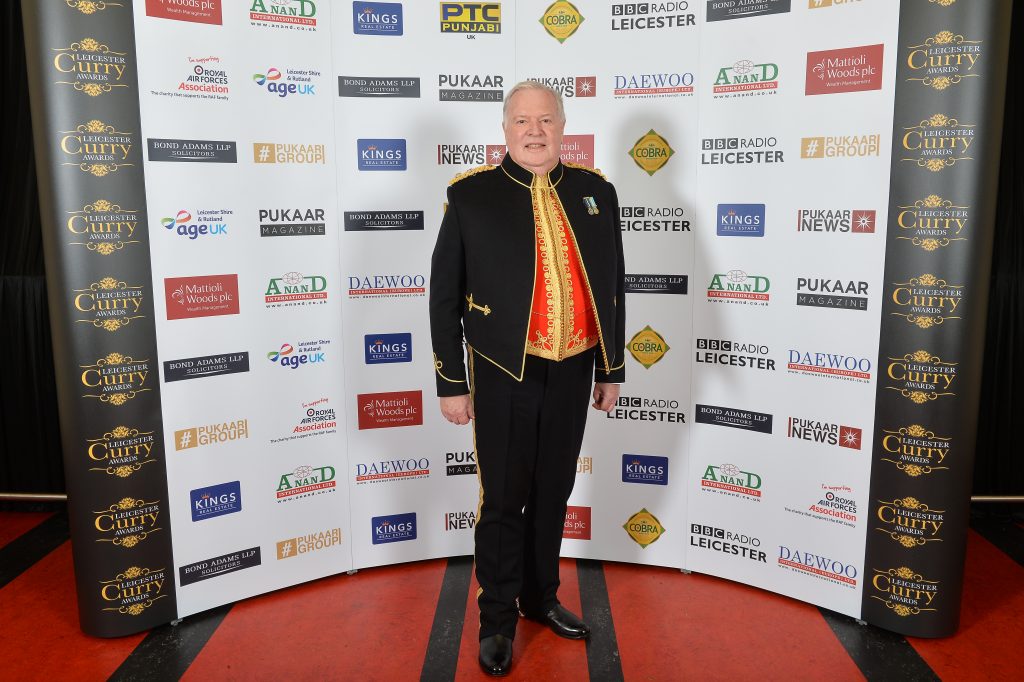 Five specially-selected judges were given the important responsibility of deciding who will win the 2022 Leicester Curry Awards.
Today, we reveal the third judge on the panel. David Young TD DL, Deputy Lieutenant and Chairman of ABF The Soldiers' Charity, returned to our panel for the second consecutive year.
With Nishan Canagarajah and Becky Jones already revealed as judges for this year's awards, David has brought his deep knowledge of Asian cuisine to the role, having travelled extensively throughout the continent.

"With an increase of the number of entries, the decision on which outlet is best-in-class becomes a real challenge," said David.
David has served on the panel on two previous occasions, and has a great understanding of what it takes to triumph at the awards.
"Two things struck me this year which were not apparent a couple of years ago," he said. "Firstly, the owners took great pride in informing all their customers of their success in becoming finalists. Secondly, the general standard of food and presentation had markedly improved. There seems no doubt the Leicester Curry Awards plays a major part in promoting quality, whether it be in a fine dining restaurant, curry in a pub environment or even a street vendor."

Despite the challenges faced by the leisure and hospitality industry due to COVID-19, David is pleased with what he has seen through his judging responsibilities.
"Leicestershire curry house owners have bounced back with a renewed enthusiasm," he said. "It has been good to see their dedication to their skill and the increased quality being appreciated by a loyal customer base."