2022 edition of iconic award ceremony takes place at Leicester's Athena venue on 26th September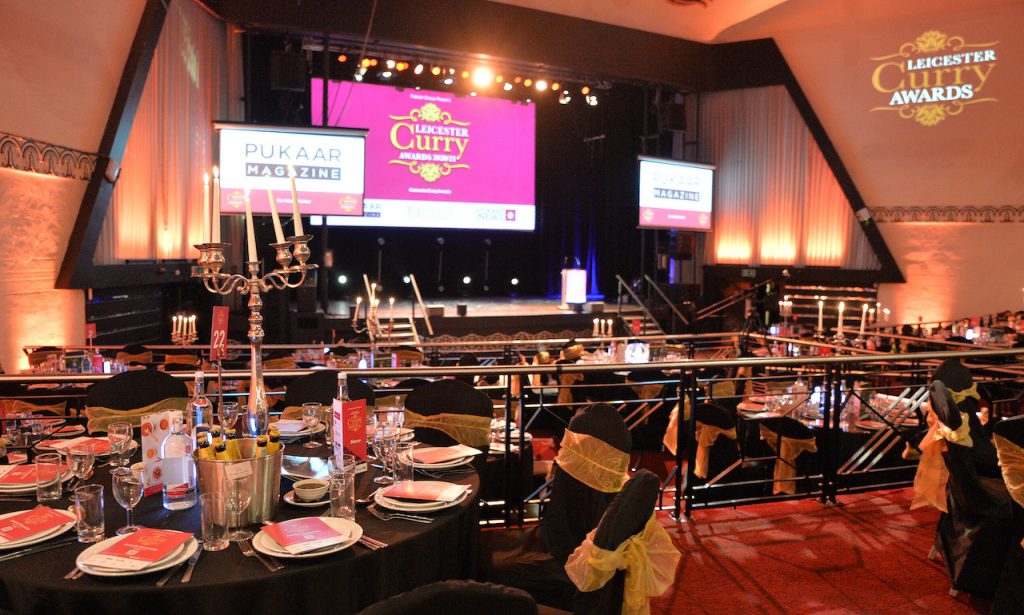 The fifth edition of the Leicester Curry Awards is now just four weeks away, as finalists and attendees start to get ready for what is sure to be an exciting evening.
Established by Pukaar Group and first held in 2017, the awards bring together everything delightful and delicious in the city.

The event will take place on 26th September 2022 at Leicester's Athena venue, with final preparations now taking place ahead of what is sure to be a true celebration of Leicester's culinary highlights.
"We are super excited about the 2022 Leicester Curry Awards and cannot wait for the event to arrive," said Romail Gulzar, Founder of Pukaar Group. "This is always a brilliant event that brings together the local community and celebrates the diverse foods and flavours that Leicester's restaurants and curry houses hold."
Awards presented on the night will include Restaurant of the Year, Best Fine Dining Restaurant, Best New Restaurant, Best Vegetarian Restaurant, Best Pub Restaurant, Best Takeaway and Best Street Food. A full of list of those busine sses shortlisted for the various awards is available here.
Tickets are still available to buy, with single seats and tables of ten both available to purchase. Click here to secure your place.

The Leicester Curry Awards is supported and sponsored by a number of important businesses with ties to the city, including Mattioli Woods, University of Leicester, Bond Adams LLP Solicitors, Cobra, POS 247, Kings Real Estate, and John Lewis and Partners. A full list of the event's sponsors is available here.