Earlier this week, dozens of restaurant and take-away owners gathered to find out who made the shortlist for this years' fifth annual awards!
The exciting red carpet event was held at Mattioli Woods impressive Sky Lounge, and guests arrived eager to find out whether they'd made the shortlist.
Following drinks and canapés, a total of 35 finalists were revealed – five in seven separate categories.
To make things even more exciting, it was all done live on BBC Radio Leicester!
In the Best Takeaway category, the successful finalists were revealed as; Hannans Spicy Cuisine, Anika Balti Express, Masalas, Khyber Nights and Aylestone Spice.
Best Vegetarian Restaurant finalists were; Shiv Sagar, Shivalli, Tangoe, Sharmilee, and Desi Bites.
Meanwhile Best Pub Restaurant finalists were; The Indian Chef at 3 Kilns, Paddy's Marten Inn, Gurkha Curry – The Wyvern, The Broadway Bar and Grill, and The Woolpack.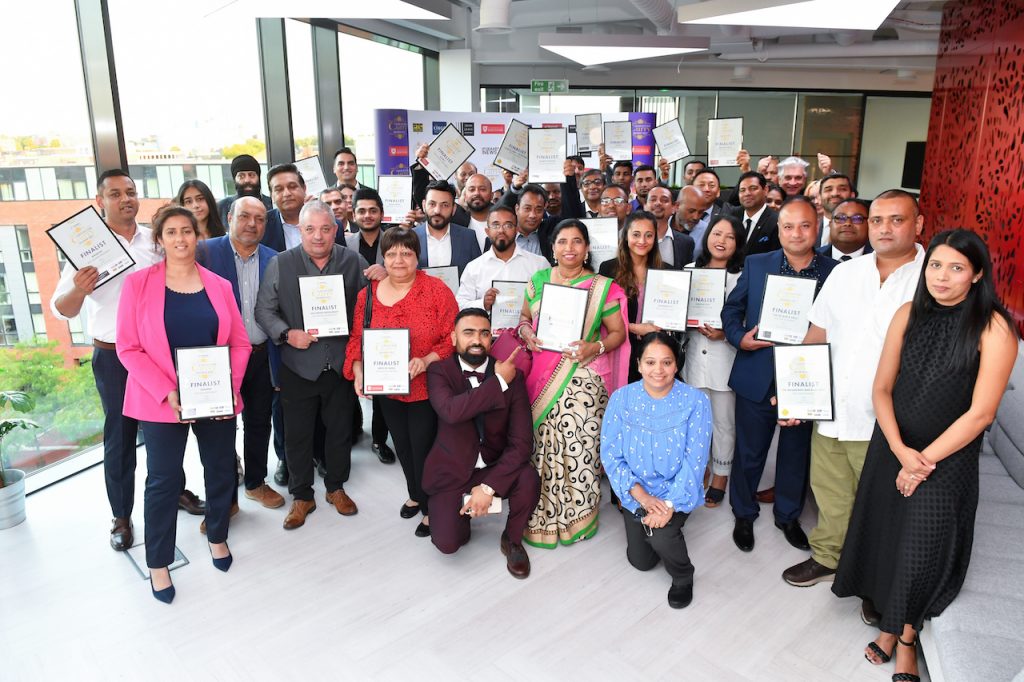 Tandem, Everest Lounge, Friends Tandoori, The Taj Bar and Grill and Saffron Ivy will be going through to the final in the category of Best New Restaurant, and in the Best Street Food category, Desi Street Food, Mumbai Sandwich Station, Indian Rooster (Queen's Road), Chatwala (Gypsy Lane) and Momma's Kitchen were named as the successful applicants.
The five top Best Fine Dining Restaurants were revealed as Soi Indian Restaurant, Avatar Dining, Heritage India, Mumbai Inn and Salim's.
Finally in the coveted Restaurant of the Year category, the five finalists were named as ; Indian Fusion, Chutney Ivy, Dine India, spice of India (Syston) and Shimla Pinks.
A huge congratulations to all this year's finalists, who will be going through to the finals on September 26!
We look forward to seeing who'll be crowned the overall winner in each category… Now the competition's certainly hotting up!