From the 5th to the 11th October it's National Curry Week 2020! Not that we necessarily need more reasons to eat curries!
With lockdown having such a huge effect on what we can do for enjoyment, we are incredibly lucky that restaurants across the city and county have done so well in adapting their premises to keep us all safe and allow us to continue to enjoy the amazing foods that Leicester has to offer. In particular, our incredible, renowned curry-house scene!
If you can, and you feel comfortable to do so, why not pick a night this weekend to go out for a meal with other members of your household/bubble and enjoy a safe, award-winning curry from one of our finalists?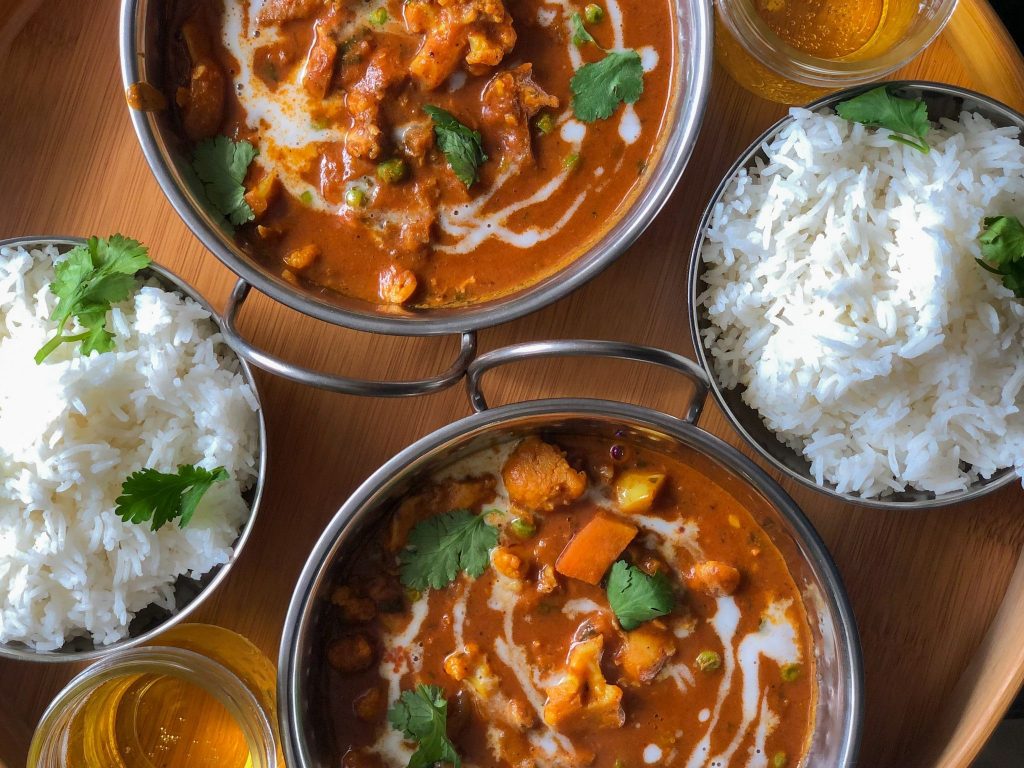 There are so many places to choose from and they all need our support to continue creating some of the greatest curries and other Indian delicacies. With the reduced capacities and reduced interest from the public due to the coronavirus pandemic, many of our fantastic restaurants are at high risk of closing their doors indefinitely. So, if you're looking for a great night out, and you LOVE curry, this week would be the perfect time to get out there for a supportive, socially-distanced meal!
And if you're not able to get out, why not try your hand at a new curry recipe at home? We would love to see what sorts of recipes the people of Leicester can come up with, whether it's a tasty, mild dish, or a knock-your-socks-off hot curry to rival a vindaloo.
If you have a recipe you want to share, get it out on social media using the hashtags #LeicesterCurryAwards2020 and #NationalCurryWeek.
Have a great rest of the week, and stay safe!
– The Leicester Curry Awards Team