Popular Indian Restaurant, Chutney Ivy, has been standing strong amidst the chaos of the covid-19 pandemic. With the government lockdown easing up slightly, Leicester has seen a rise in visitors to local pubs and restaurants. But how does a multi-award winning curry house handle the trials and challenges of 2020?
Chutney Ivy was founded in October 2010 on a "leap of faith" by owner Shaf Islam. "I had just finished a job contract and was looking for a new challenge," Shaf said, reminiscing over the past ten years. "A lifelong friend who owned the building itself, approached me, and asked if I fancied opening a restaurant in the cultural quarter. I jumped at the opportunity, even though the economy had crashed and it was possibly the riskiest time to open any business, but I took a leap of faith."
The two biggest assets for a restaurant in the cultural quarter, especially Chutney Ivy, are the Curve Theatre and the Encore Hotel which is next door. Shaf said: "I had a feeling that these two places had the potential to bring us a lot of custom. And low and behold, these helped us greatly, and here we are 10 years on!"
Leicester has some of the greatest curry houses in the UK, not to mention all of the other types of cuisine available as a result of Leicester's famed multiculturalism. Shaf said: "As amazing as Leicester is in this industry, I always felt that we lacked something different in regards to Indian cuisine. Not necessarily a fine dining restaurant as there are plenty of phenomenally classy curry houses in the city, but we were looking to create something more up-to-date and modern. We were about 10 years ahead of everyone else, technologically. We were using tablets to take orders when we opened! Our philosophy was to have a very contemporary restaurant that happens to serve great Indian food, with classic Indian hospitality. I think we've achieved that and I think that's why we've achieved our success.
"There is an unwritten rule that in restaurants, if you survive your first year, it gets significantly easier. You don't get to take your foot off the pedal, of course, but it does ease up. One of the great things about the place is the lounge bar downstairs, which initially was supposed to be a wine bar. This quickly snowballed into a fantastic venue, be it for quiz nights, baby showers, or even full-on weddings! We host a lot of parties there and that became an integral part of the Chutney Ivy experience.
"We have even gone on to become a multi-award winning restaurant, and have won awards such as the prestigious Restaurant of the Year at the Leicester Curry Awards in 2017. These awards are incredibly valuable to restaurants and the city itself, as it brings in a lot of interest and extra custom to curry houses and takeaways, even from just being nominated!"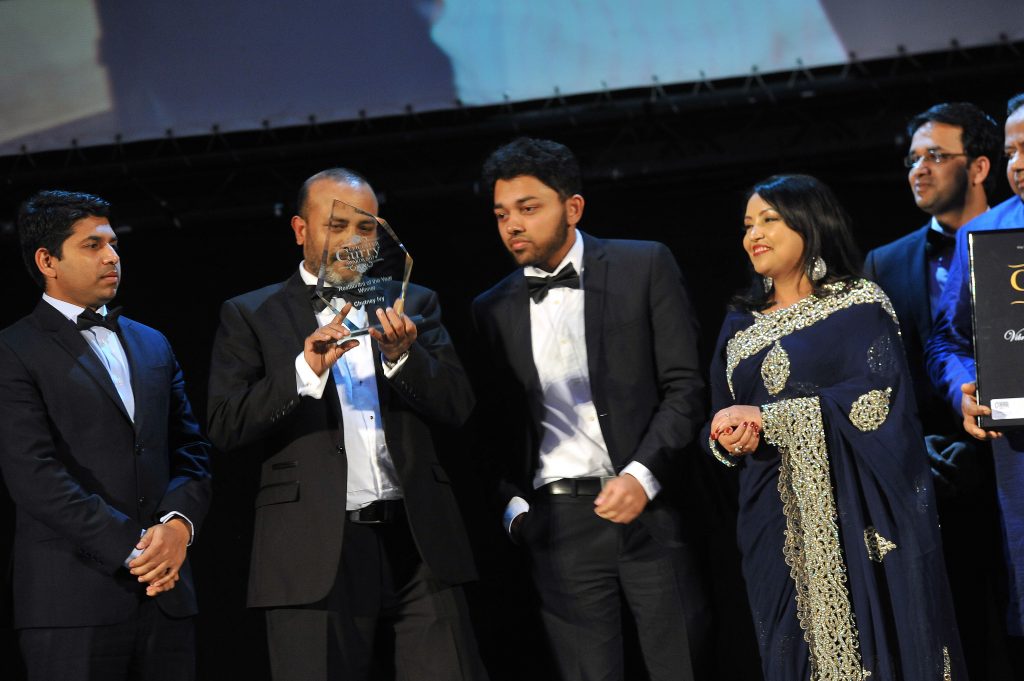 Before the lockdown, Chutney Ivy had become much more than an Indian restaurant. They were now a venue. Shaf said: "We had become the heartbeat of the Leicester business community, from our hosting of corporate events and seminars. So, once the restrictions were put into place, we were hit pretty hard as those events all stopped instantly. Another big part of our income was customers visiting from the theatre and once that closed we lost a good 30-40% of our trade. We immediately transformed from a really busy, booked out venue, into a restaurant in survival mode."
To cut their losses as best as possible, the team had to offer home deliveries which kept the restaurant afloat and cut their losses. The assistance provided by the government in the form of grants and the furlough scheme, also helped to keep the business going, but as the covid pandemic got worse, such as when the Prime Minister fell ill, many of their staff understandably began to get nervous about working. "They are such a committed team but even they were becoming increasingly concerned like the rest of us." Shaf said, "We then decided to close the restaurant. With emergency funding running low, we had to start making some changes and decisions on how to weather the storm. 
"I got in touch with a lot of my business contacts and a few of them have given us bulk orders. One in particular had managed to turn a profit during the lockdown. They have a huge working presence in Leicester and they decided to reward their staff for their hard work by giving them a family meal for 4 every week! With our reputation, we got the bulk of this order and that took our losses to only 30% from 80% we were losing doing the normal takeaways. It stabilised our debts and kept us out of hot water."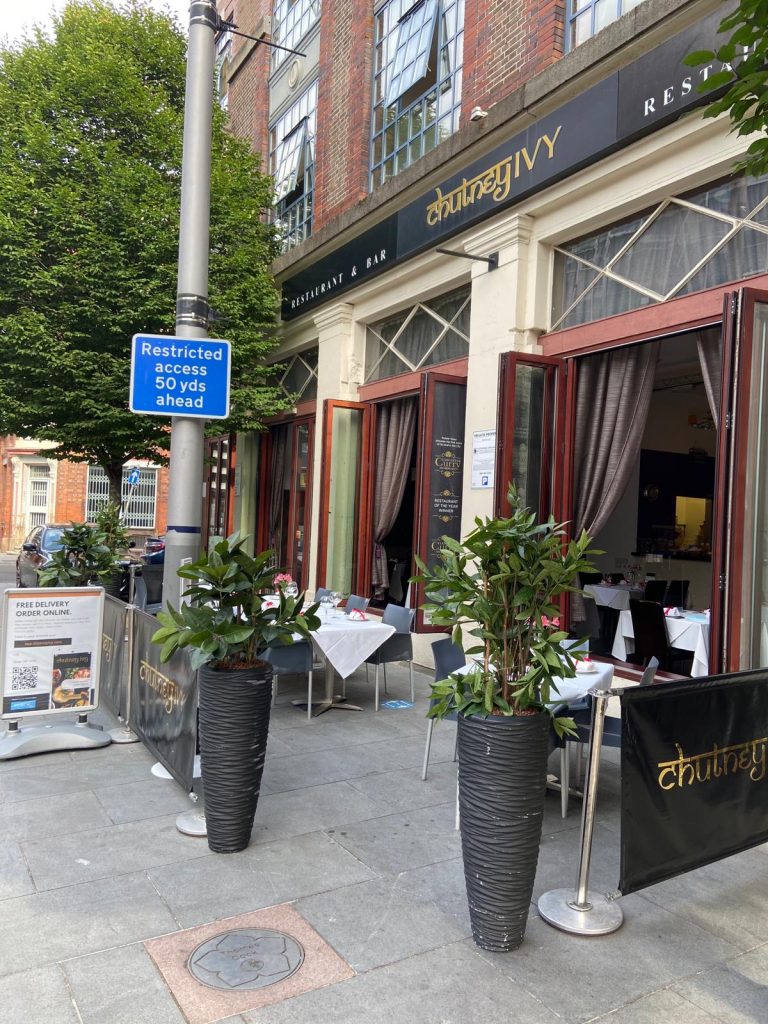 Now that the lockdown is easing up and many restaurants have reopened their doors to the public, the Chutney Ivy team has been focused on ensuring the restaurant is safe for all of their guests. Shaf said: "We had a health and safety consultation, and have implemented a number of new rules, social distancing markers, sanitisation stations, and screens at the bars and between tables. We want to keep people as safe as possible whilst retaining their enjoyment.
"We have also invested in more technology so that people can order via a screen without needing to be seen by a waiter to minimise person-to-person contact as much as we can. 
"We hope, now that people are gaining confidence with eating out at restaurants, our weekends will become busy once again. I'm confident that we can ride this storm, but we need lockdown to ease up more. The Curve Theatre is still closed for the foreseeable future, and we need that huge portion of our footfall back. We are hoping government help will continue over lockdown, as many people are still struggling. There has been limited news as to how we can access more support and it is a constant worry for everyone in this industry. 
"Going forward though, I'm still positive, and you have to stay mentally strong to get through this. The people of Leicester have been phenomenally supportive towards us, and we have done our best to help out other local businesses by sharing bulk orders with them, especially when those orders include more specific cuisines such as burgers and pizza. Ultimately, my ideology is to stay safe, support each other and to Keep Calm and Curry On!"
To show your support, you can visit the Chutney Ivy website to make a booking or place an order here.
Chutney Ivy
Leicester
41 Halford Street
LE1 1TR
0116 251 1889