The city of Leicester is well known for many things, from the discovery of long-dead royalty, to unexpected football league wins. Leicester is also synonymous with curry. Home to some of the best curry houses and takeaways in the UK, our city is known far and wide as the UK's curry capital. One particular curry house, Paddy's Marten Inn, has developed into one of Leicester's most popular destinations for these delectable dishes. 
Three-time winners of the Leicester Curry Awards, and a current finalist for the 2020 awards, it's understandable that the team at Paddy's would be very proud of their business. The family run establishment was founded in 1996, by the Mashru family. Originally, the place was set up as a pub, providing a welcoming and friendly atmosphere for locals to drink. Over time, the Mashru's began feeding some of the regulars. The pots of curry began to gain popularity, and slowly they began to develop into an actual restaurant. 
Raj, their son and now General Manager, is extremely dedicated to the family business. He said: "The menu expanded, the team expanded, and eventually we began to hire chefs from all across India from different regions. We had our own style of cooking originally, but the new chefs brought their own influences and recipes to the restaurant which really gave it a boost."
Paddy's Marten Inn now has 7 chefs, producing traditional Indian food served in metal karahi—the classic metal cooking and serving dish for curries. This compliments the pub atmosphere nicely.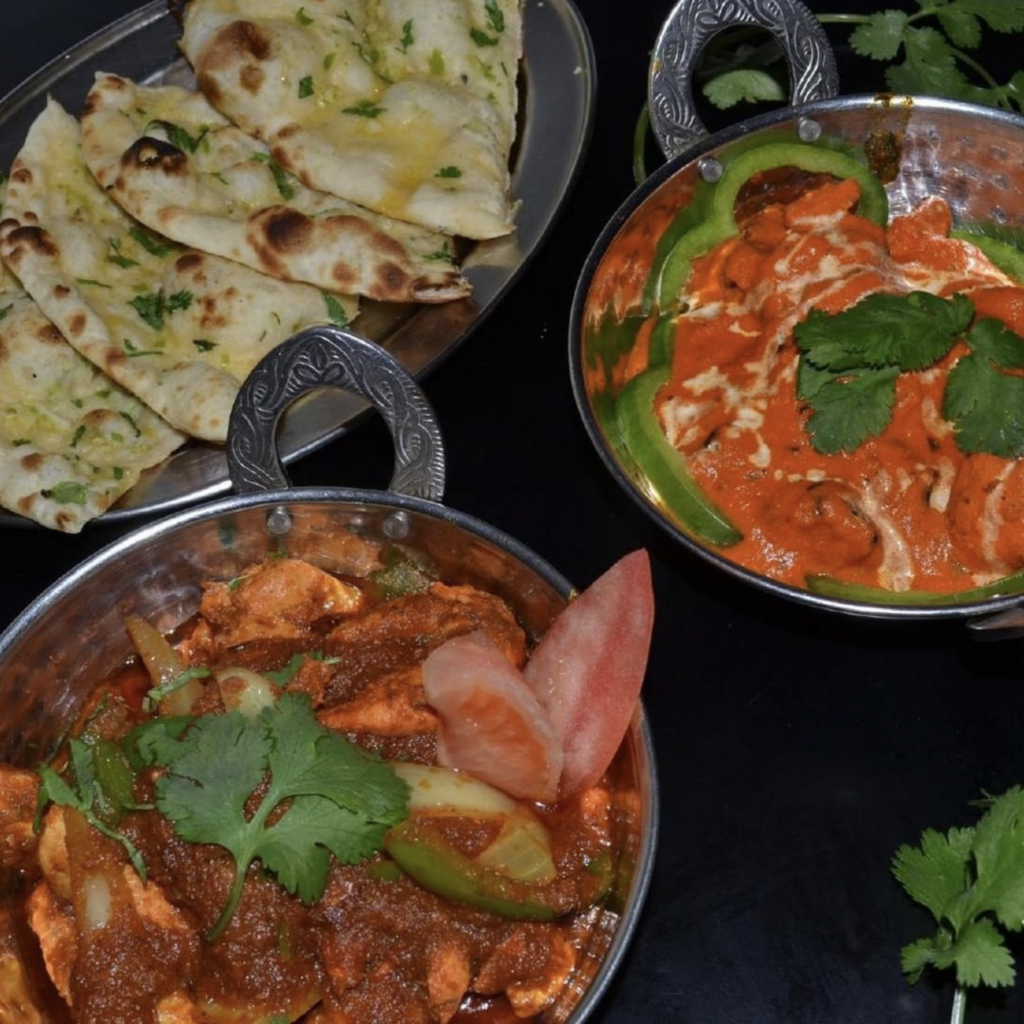 The restaurant has a number of signature dishes on offer that keep the regulars coming back, and along with their prestigious reputation, keeps bringing in new customers. Raj said: "We have the salt and pepper fish, and the salt and pepper prawns, for example, which are very unusual to see in an Indian restaurant. But these are a result of our constant work alongside our chefs to experiment with recipes. Creativity is great in the restaurant industry and it really helps your business to stand out from the rest."
This, alongside the atmosphere, is what brings people into Paddy's Marten Inn. The team has managed to splice Indian and British traditions in a way that reflects the famed multicultural nature of Leicester city.
Understandably, the covid-19 lockdown hit Paddy's hard, like many other places. Raj said: "The lockdown began around the Mother's Day weekend. We had a fully booked restaurant so it couldn't have come at a worse time. We decided to shut up shop until around the start of June, to both protect our customers and our family and staff. Once restaurants were given the go-ahead to start up takeaway services however, we quickly got requests to provide our food in this way. Once we were sure it was safe to do so, we did just that. As we were only providing takeaway on Friday, Saturday, and Sunday, we were able to work as a skeleton crew. This helped to alleviate the pressure from loss of footfall in the restaurant and the cost of overheads from staff that were not furloughed, whilst also being able to deliver a great service to our loyal customers." 
With the changes made to restaurants and pubs, Paddy's Marten Inn is once again open to the public, with lots of important safety features implemented, such as sanitising stations around the restaurant, a one-way system throughout with floor stickers in place to guide customers, plastic screens between tables to keep guests apart whilst not ruining the atmosphere, and staff are all using the correct PPE as required. They also have the track-and-trace system in place to notify anyone that could have come into contact with someone that has coronavirus.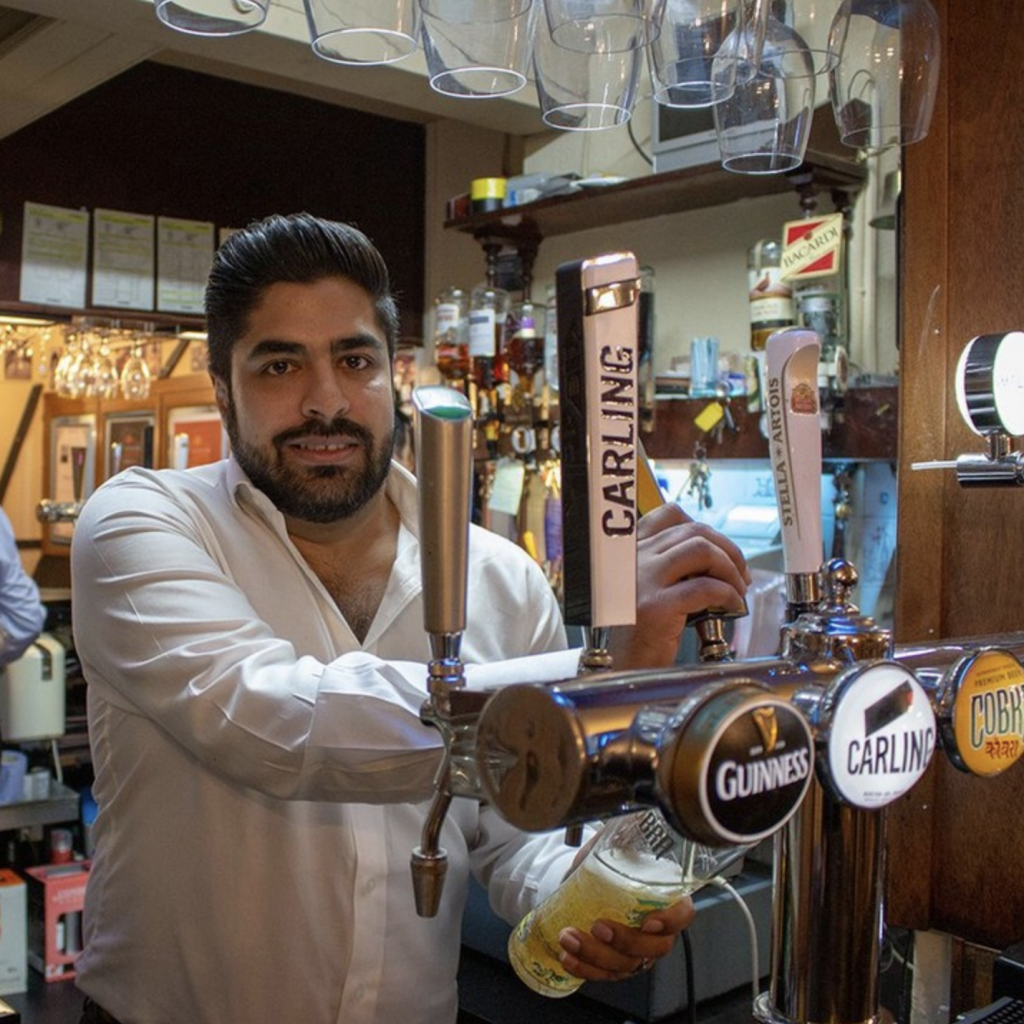 Raj said: "Our main aim was to build customer confidence. We want people to see that we are taking this very seriously, and that we are conscious of this virus. Adapting has not been about making as much money as possible in spite of everything going on. It has been about staying safe. Of course we are aiming to get the business back on track but these things don't need to be rushed. We have had incredible support from our regulars and we are incredibly humbled by this. We are constantly concerned that pubs and restaurants could go back into lockdown, and we just have to take every day as it comes. Hopefully we can start getting back to normal and bringing on new members of staff. The Eat Out to Help Out scheme has been great, but it's only for the first half of the week. We are concerned more for the weekends which would usually be the busiest time. What will happen then? Only time will tell."
If you're interested in visiting the award-winning Paddy's Marten Inn, visit their website for opening times. It's so important to support Leicester's local businesses, especially our curry houses, which play such an integral part in our reputation and history. Remember to stay safe when visiting, but make sure you also have fun!
Paddy's Marten Inn
98 Martin Street
Leicester
LE4 6EU