The wheels are firmly in motion for the fourth annual Leicester Curry Awards, and the team are working hard behind the scenes to bring you another spectacular evening to celebrate the best curry houses the city and county have to offer.
Here at the Leicester Curry Awards, we are extremely passionate about giving something back to the community, which is why every year since 2017, we have raised awareness of two local causes and spread the word about the incredible work that they continue to do. That said, we are thrilled to announce that our first charity partner is the Royal Airforce Association (RAFA).

Since 1929, the association has been committed to support those in the RAF as well as their families. Their services include expert advice, emotional support and practical assistance.
Welfare Mission Statement:
'The Royal Air Forces Association is committed to providing confidential, professional and fair services to members of the wider RAF family from the youngest recruit to the oldest veteran and their families. Ongoing training and support for welfare volunteers and staff ensures services are consistent and of the highest possible standard. All will be treated with dignity and respect at all times.'
Rachel Huxford Director of Marketing, Fundraising and Trading, said: "The Royal Air Forces Association was thrilled to be chosen as a charity partner of the Leicester Curry Awards. The support will help us continue to be there for members of the RAF family when they need us."
Today, the RAF Association carries on its vital work and is needed even more than ever. The Association continues to operate a wide network of over 400 branches worldwide and has a membership of over 74,000.
For further information visit: www.rafa.org.uk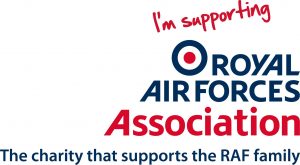 Leicester Curry Awards 2020 will take place on Monday 20th April, 2020 at the Athena, Leicester.