It has now come down to just twelve more sleeps until the curry awards takes place at Athena and the hype of the awards is spreading across the city as well as in the Pukaar News office.
Kicking off the month with a royal visit from Her Majesty the Queen on the 13 th of April and finishing it off with Leicester curry awards on the 23rd has captured the interest of many and left people wanting more.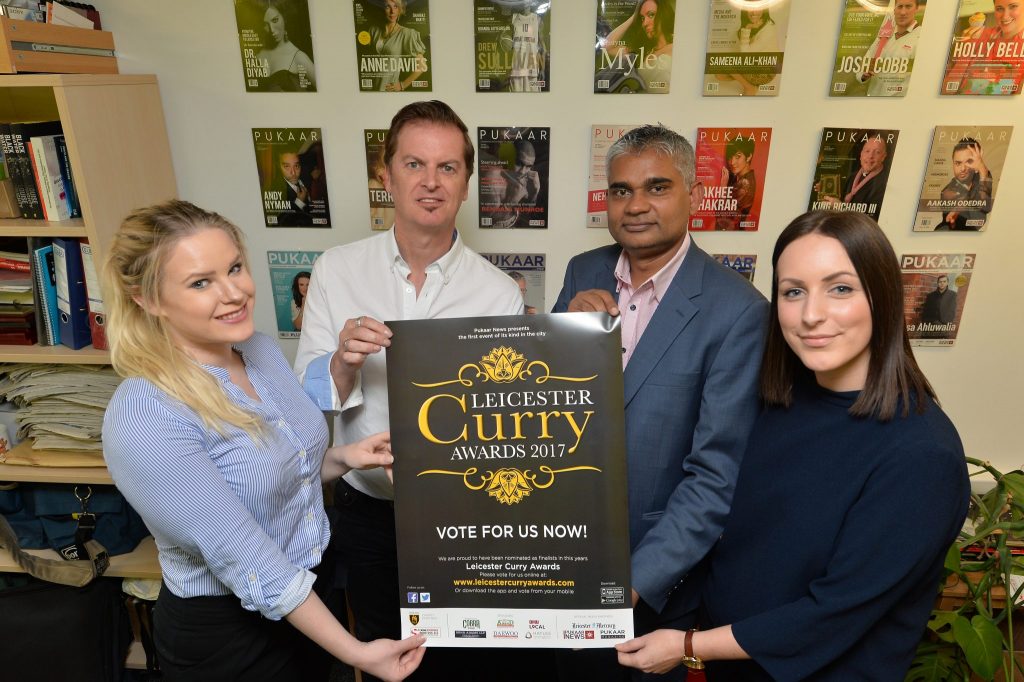 With a full line-up of entertainment and the very best curry that Leicester has to offer, Athena seems like the place to be next Sunday. Romail Gulzar, managing editor of Pukaar News, and the rest of the team describe the journey behind the scenes as "stressful but rewarding." "It has been an exciting, challenging and amazing experience so far. I am very pleased with the small team that has been putting countless hours into this event and the awards could not have been done without them and our seven sponsors."
"Not to forget, we are a news team, not an event company and we managed to plan Leicester's first ever curry awards, and I am very proud of that." After a stressful ten months of intense planning and final tweaking it is now less than two week until Leicester's best curry restaurants and takeaways are announced, but the voting is not closed yet.
Voting closes at midnight on Good Friday, 14th of April so make sure you show support for your favourite curry restaurant before it is too late.
However, the story does not end there, Romail sees a great future for the event and says:
"If I could predict the future I can see the event going on for many years to come and that will really benefit Leicester as a city and the whole country."
By Sophie Sandberg