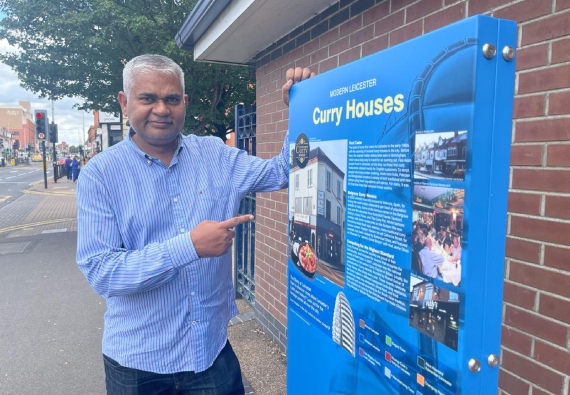 The success of the Leicestershire Curry Awards continues to grow and we were delighted to see that our logo has been featured on two existing heritage panels across the city.
The first panel is located on Highfield Street near London Road. Here, visitors can learn about the Taj Mahal Curry House believed to be the first in the city.
The second bright panel is located on Belgrave Road near the corner of Dorset Street and documents the Golden Mile and its thriving curry house scene.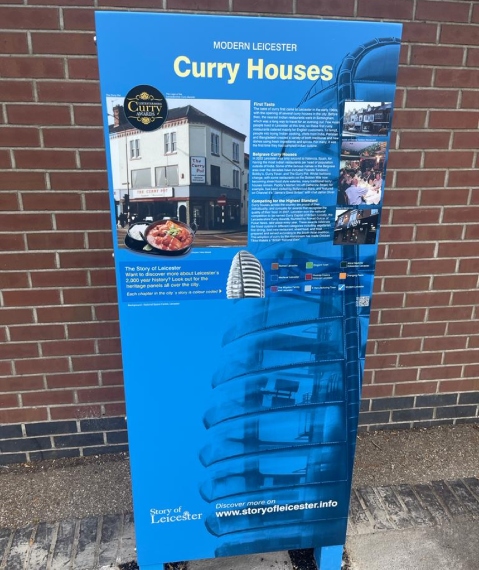 Leicester's heritage information panels are part of the city council's Story of Leicester project, that brings to life the city's colourful 2,000-year history by remembering the people, places and events of Leicester's recent and distant past.
The bright information panels give residents and visitors the chance to find out more about Leicester's extensive history from Roman times, through to the Middle Ages, the city's manufacturing, engineering and transport history, the Victorian era and beyond.
These particular panels were created by Gurinder Mann, Community Heritage Officer at the Leicester Museum service.