If you ask anyone what Leicester is well known for, many people will talk about the cuisine. Most notably, the foods of the Indian subcontinent from restaurants and takeaways around the city. With such large Indian, Pakistani, and Bangladeshi populations, it's no wonder these cultural marvels have permeated into our multicultural society.
Recently, I spoke to a man who has been safeguarding his culture's culinary identity through his business. Rafique Miah, owner of Masalas takeaway on Uppingham Road has a long history in the food industry. 
"I was born in Bangladesh in 1983. I wasn't there for long, as I moved to the UK when I was just 6 months old." Rafique told me. "I've never been back there. I've studied in the UK, been through the education system and built up my career in Leicester. My father had always had a passion for cooking. It would be a huge deal whenever he had the time to cook for us at home. We would always be so excited—Wow! Dad's cooking today! Me and my siblings knew we would be in for a treat. Those times were such an important part of my early years that will always stick with me."
During Rafique's younger years, at about 6 years of age in 1989, his father opened up his restaurant, the Lal Bhag on London Road, named after the Red Fort in India. This, as Rafique told me, is where the Costa cafe is now, fairly close to Leicester train station.
"My father wanted to share his passion, and in the 80's, being in a Bangladeshi family, it was fairly normal for all of us to explore these types of cuisines, and to try our hand at cooking for ourselves. And so that's why, with such a large focus on Indian food in our family, my father opened the Lal Bhag." 
With some great success over 10 or so years, eventually Rafique's father decided to close down the restaurant. In 1999 he went through the process of selling the business. 
"I learned a lot about the restaurant industry from my dad, but knowing that it wouldn't be around for much longer, I had to consider where to go from here. I ended up taking a part time job at another restaurant, and very quickly, the boss himself recognised that I actually possessed some inherent talent and thought 'You know what? This kid is actually good!'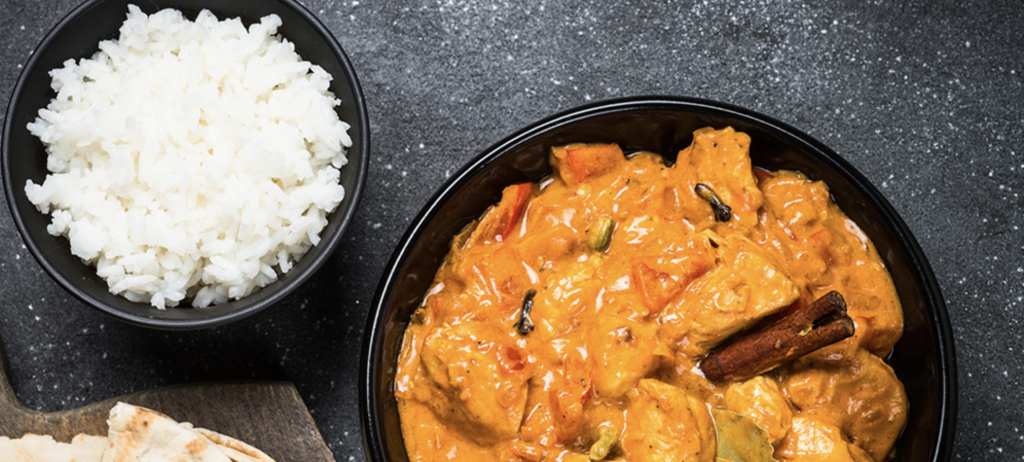 "The thing that solidified my career path was when I was offered a job at a well-known reputable restaurant in Leicester. Well, naturally I took the job and I actually lasted there for about 12 years in one whole stretch! In those 12 years I had learned everything I possibly could as an employee. The next step was for me to do something on my own. Something that I enjoyed doing and could have control over. I needed my own place."
In 2014, Rafique opened Masalas restaurant and takeaway. "The influence of cooking has always been a huge part of the family. My mum still works with me and she's in her 80's! There's still that dedication of getting up, getting into the kitchen, and doing something. These things are so inspiring to me, and in an age where everything is commercialised, we bring to the table that authenticity. I know everyone has their own, individual home-style cooking, especially when it comes to Indian food. But for us this is because of it being such a direct part of our lives for the last 15-20 years and being around a wide array of different authentic Indian foods.
"After we started in 2014, as a restaurant with dine-in facilities, we realised that footfall in terms of dining in was gradually declining, whereas takeaway orders were soaring higher and higher, and in 2015, we won our first award." Rafique said.
This led to Masalas becoming solely a takeaway, where Rafique retrofitted the whole establishment to suit those needs. They then quickly went on to winning more awards. 
"In 2017, we were runners-up at the Leicester Curry Awards, and then went on to win the Takeaway category in 2018 and again in 2019 which was an amazing surprise for us!" 
Recently however, many businesses in this industry have suffered, as in other industries, due to the coronavirus lockdown. Rafique said, "At the beginning, we kept staff at home to ensure everyone was symptom free, and healthy before we considered continuing operations safely. Luckily, we have been categorised as essential and we have also done our part, to help the local community. Once our staff returned to work, we began providing free meals to certain key-workers around the city, such as those at the Leicester City Council. And being able to order a tasty meal when stuck at home in lockdown has been so important for so many of our customers. Food really is for the soul, and if we can raise the spirits of people that are struggling at home, then that's a great success.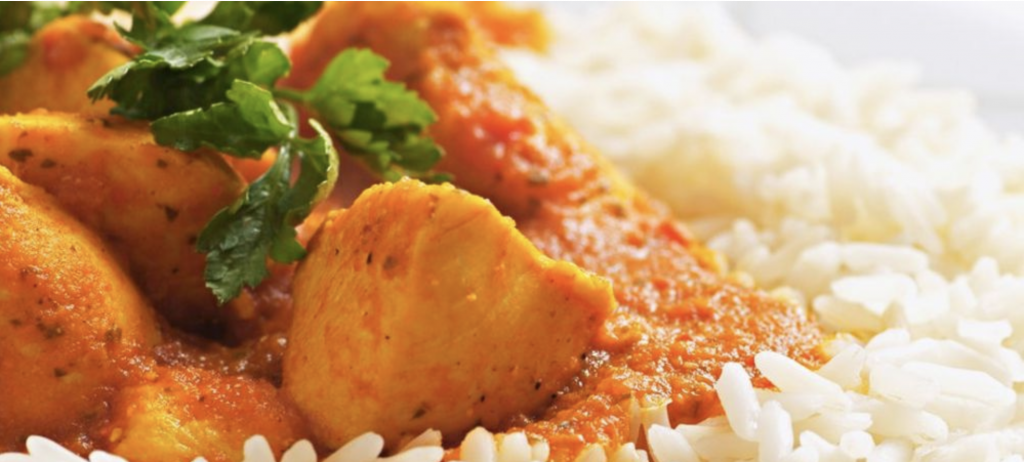 "As a business, we are just going to keep going. Eventually we will consider the usual ideas of expanding, but we really just want to stay humble and retain that authenticity that we provide now. We want people to say that they're having a Masalas night, as opposed to an Indian, because they just can't get the same quality produce, and fresh cooking delivered from anywhere else." said Rafique. "I am also really, really grateful to my team. Without them, nothing is possible. Especially my chef, my brother. He is the backbone of our team and I can't express that enough."
If you want to try out this award winning food, you can order from the Masalas website or via Hungry House.
By Sam Ellison
Published on 5th June 2020