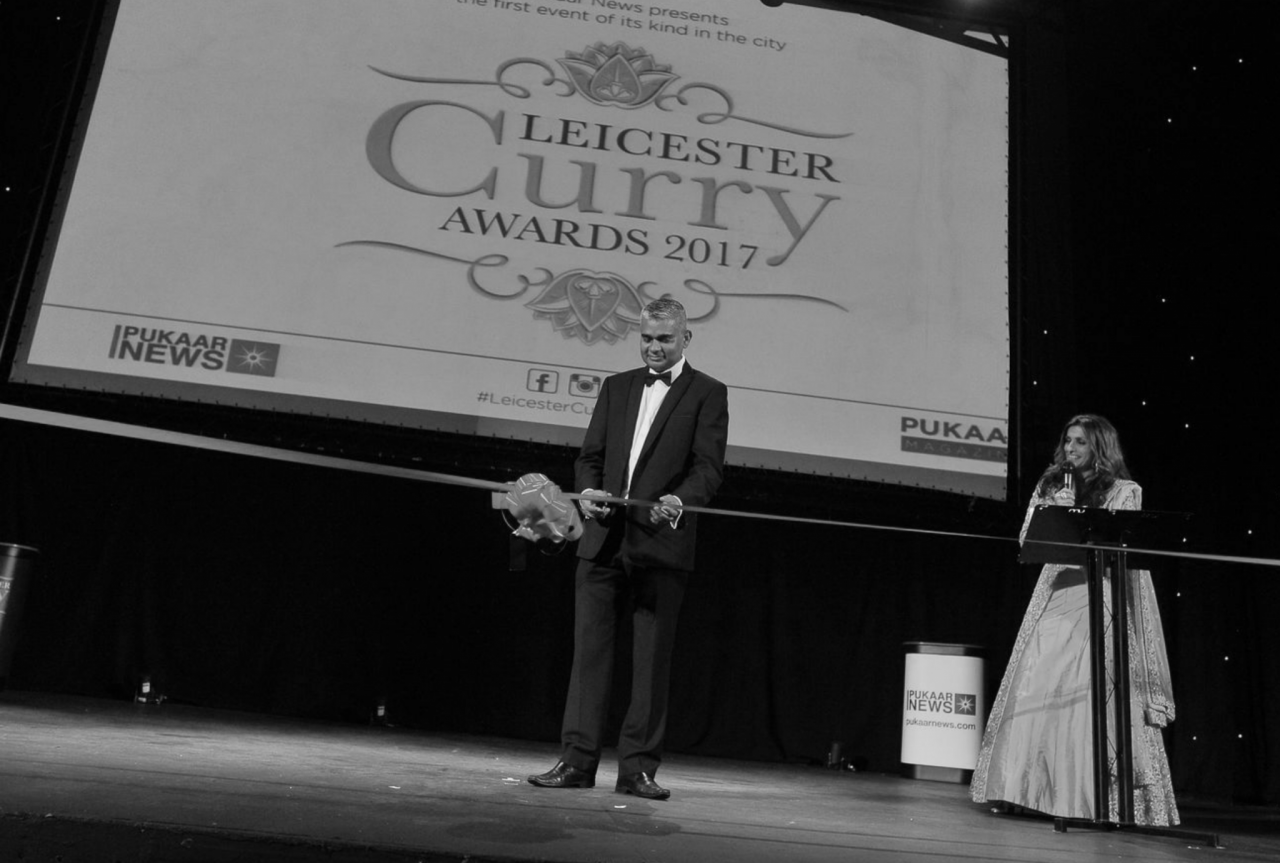 The Leicester Curry Awards hold a very special place in my heart. Leicestershire is a hotspot for curries, and is often referred to as the curry capital of the UK. With around 400 Indian restaurants and takeaways in Leicestershire alone, this industry is evidently booming. I first thought about starting these awards in 2016. I felt as though we, as a community, needed to recognise and support each other's amazing independent businesses. This industry creates thousands of jobs and greatly supports the local economy. So, what better way to do that than with an awards show! 
Our plans moved along like a flash, and before we knew it, the inaugural Leicester Curry Awards of 2017 were upon us. This, along with every subsequent event, sold out in a flash. The outpouring of support for the awards and for restaurants around Leicestershire was overwhelming. With each year we have improved our show, bringing entertaining acts, great food and drink, and an amazingly friendly atmosphere to our guests. We have also refined our nominations and judging process over these last 4 years to promote accuracy and fairness towards all participants. 
This year, we expect to exceed expectations yet again, with another sold out awards night, exciting results, and brilliant top-secret judges who are here to root out the cream of the crop. Our judges work extremely hard to come to a consensus on the winners, and we are always impressed by their dedication and tenacity.
Now, onto the "thank you" part. As cliché as it sounds, we really would not be able to do all of this without the help of our sponsors. Over the years, we have worked with some phenomenal organisations around Leicestershire. The support we receive from these amazing businesses is second to none. Alongside our sponsors, we also have an immense appreciation for our media partners who have helped us to promote and run certain events. And most importantly, we have to thank you, the public. Without your support in nominating your favourite Indian restaurants and takeaways, these awards would not exist–plain and simple. So, thank you for taking the time to fill out the nomination forms, and thank you for sharing in our love of curry! 
I would also like to thank the whole team at Pukaar News for all their hard work during these awards. And I would also like to show my heartfelt appreciation for Priti Raichura Events for their dedication to the Leicester Curry Awards.
We hope you all enjoy the Leicester Curry Awards 2020, and we wish everyone the best of luck with the results!
Forever thankful,
Romail Gulzar
Published on 20th February 2020