In our third instalment of Meet the Sponsors, we're taking a closer look at the work of #DMUlocal, a community initiative launched by De Montfort University, and sponsors of Best Fine Dining Restaurant at this year's Leicester Curry Awards.
---
Introduced in November 2015 as a new branch of the DMU Square Mile project, #DMUlocal works to make a significant contribution to the social and economic development of Leicester and to bring positive change across the city. It provides support across the three key areas of education, health and regeneration.
With around 2,500 students, over 150 DMU staff and countless community members working alongside Leicester City Council and other organisations, #DMUlocal offers a wide range of exciting projects that meet the needs of communities and that have a transformative impact, often targeting some of the areas hardest to reach groups.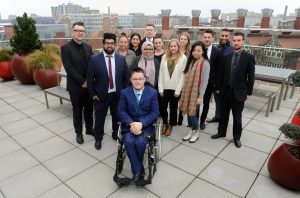 Among their projects to date are mentoring schemes with Leicester schoolchildren, a new design project for Leicester Prison and a successful donor drive in partnership with the Rik Basra Leukaemia Campaign, as well as a number of health awareness initiatives and community events.
Head of Public Engagement at De Montfort University, Mark Charlton, explains why the Leicester Curry Awards provided a great opportunity:
"The work of #DMUlocal is to connect the university with the city. We work with lots of partners to strategically deliver benefits for communities across Leicester. We like to feel part of being at the heart of city life and culture and great food is right at the heart of what is best about Leicester.

"We are supporting the Leicester Curry Awards because we want to help promote the value of having such great restaurants and takeaways in our city. We feel Leicester is the country's unsung curry capital and the vibrancy of its culinary scene is something to be celebrated."
Mark's personal favourite when it comes to curry is a Vegetable Madras, and as a resident of Leicester, he finds no shortage of options when it comes to hunting down the best.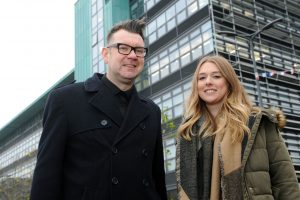 There has been a wealth of Fine Dining establishments pop up across the city and the wider county over the last few years, leaving us with no shortage of options for combining those special occasions with a top class curry. To make sure your favourite restaurant makes it onto our shortlist, nominate them here: leicestercurryawards.com/mynomination
To learn more about the work of #DMUlocal and for information on how to get involved, visit them at: dmulocal.dmu.ac.uk